Archive for the 'The Valley of Fire' Category
Saturday, November 28th, 2015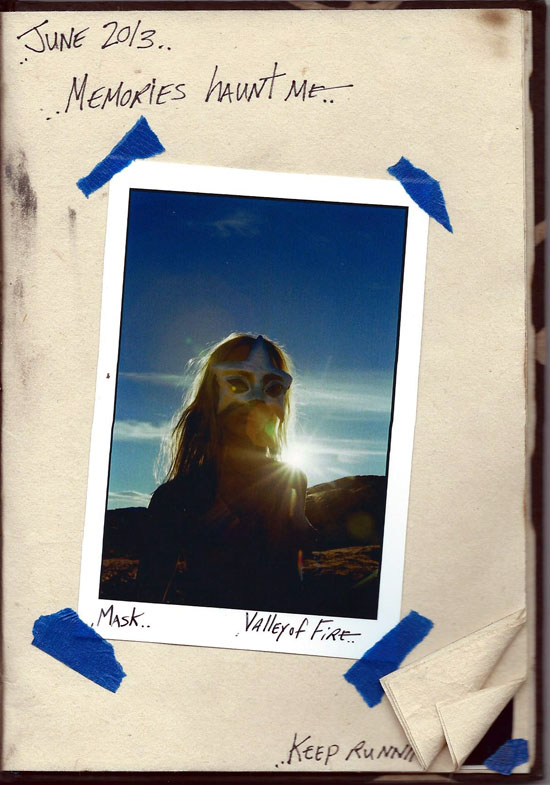 Thursday, March 25th, 2010
..November 2004 Somewhere north of Las Vegas, The Valley of Fire..
The dusty desert road transcending down to the Valley of Fire has as many curves as a coiled cobra ready to attack. My rented 1978 white Cadillac wasn't made to handle this type of driving. The fat-ass of the Cadillac fish tailed across each twist in the road kicking up thick clouds of dust.
It was easy to see why the Valley was named "The Valley of Fire." At dusk the fading hot red sunlight cascades through the cracks in the surrounding mountaintops and paints the valley floor a fierce blinding red and yellow.
I have a fear of being outside New York. I don't feel comfortable in any other place besides New York and Europe. I confront my fears by forcing myself to drive through towns like Chandler, AZ, Taos, NM, and places too small to show up on maps. It's not the stringy tumble weed or tall emerald green pine trees that make me uncomfortable. It's the people. The truth about the US is that a lot of people between New York and LA, with the exception of Chicago and Las Vegas, are humorless, naïve, Jesus freaks.
At the end of the roller coaster road, a hamlet of trailer homes welcomed me at the floor of the valley. There are lines of weather beaten silver aluminum trailers that look like a maze. Small rusted bicycles randomly propped on top of crocked fences hammered into a dusty floor. Menacing stray dogs dart between the trailers. Greeting me by smelling my crotch and pissing on my shiny car tires.
Everything about this place is foreign to me. I'm from the big city, dressed in stylish clothing, college educated, and have traveled the world. My appearance is opposite of the locals. I have a hair cut that resembles a Mohawk not spiked in the air. I walk quickly as if I were walking down Broadway on a weekday afternoon and speak with a heavy New York accent.
To the locals I may resemble a Martian. After my crotch was sniffed by the stray dogs, the locals got their first glimpse at me. It was probably bizarre for them to see a foreigner wander around their trailer homes, like a bad hallucination.