..February 2011.. ..Tokyo..
An article in Asahi Newspaper about the opening of From Above at Gallery EF in Tokyo.
The exhibition can be seen at Gallery EF until February 27th. This series from the project features Survivors of the Dresden fire bombings and Tokyo fire bombing Survivors.
The book featuring portraits from the entire project will be released in July 2011 by Contents Factory.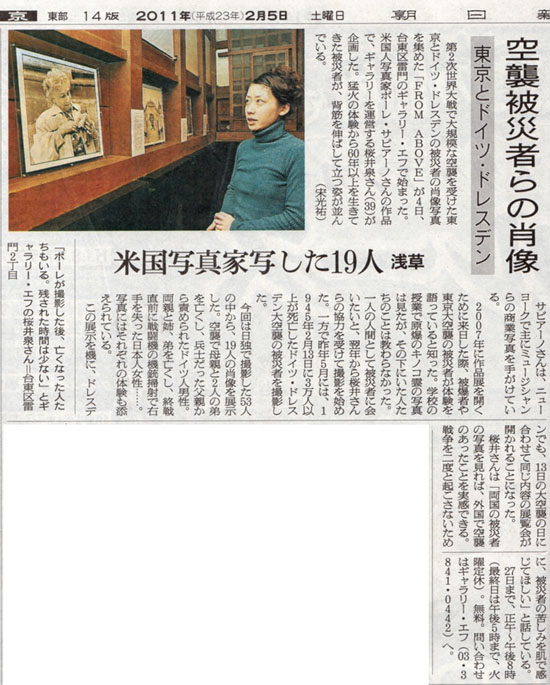 var _gaq = _gaq || []; _gaq.push(['_setAccount', 'UA-12680478-1']); _gaq.push(['_trackPageview']);
(function() { var ga = document.createElement('script'); ga.type = 'text/javascript'; ga.async = true; ga.src = ('https:' == document.location.protocol ? 'https://ssl' : 'http://www') + '.google-analytics.com/ga.js'; var s = document.getElementsByTagName('script')[0]; s.parentNode.insertBefore(ga, s); })();
Tags: Dresden firebombings February 13 1945, Exhibition Review, From Above, Gallery EF, Interview, Tokyo Fire Bombings, Ursula Skrbek