..August 2016.. ..New York..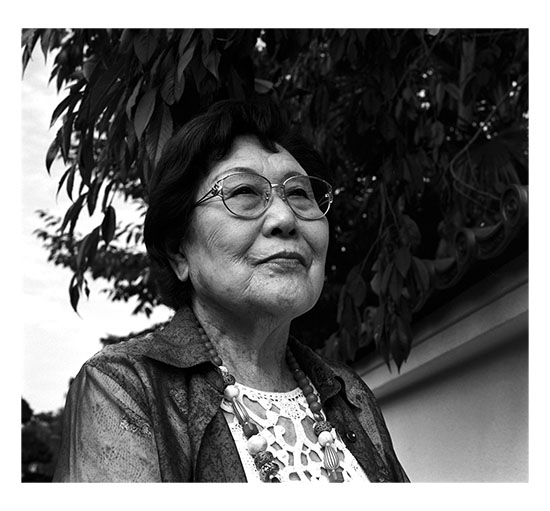 Earlier this week I received the sad news that Mrs. Yoshiko Hashimoto passed away in February at the age of 94. Mrs. Hashimoto was the first Tokyo fire bombing survivor I photographed.
I photographed her in an cemetery containing the unidentified bones of many who died when Tokyo was razed on March 10th, 1945. At the time of the firebombings Mrs. Hashimoto was 24 years old. Running with her younger sisters and her infant son scrapped onto her back, Mrs. Hashimoto was chased by the ravenous fires for hours. Her younger sister was engulfed by the inferno when she ran into a stampede of fleeing people. Finally at the end of a burning labyrinth, Mrs. Hashimoto was corned on a bridge. Her only option for survival was a desperate jump far below into the frigid Tatagawa River with her son still on her back. The high tide allowed them to be carried by a strong current towards floating wooden debris.
"As the changed face of my neighborhood passed me in a blur. I could hardly recognize it through my aching eyes. I couldn't feel sadness or surprise. I just pulled along on that cart while clinging my boy to my chest."
Her testimony about the surviving the destruction of Tokyo was brutal. The last time I saw Mrs. Hashimoto was walking in Asakusa in 2010. I will always remember her and I consider myself lucky that she shared her story with me. It was an honor to have known her.