…March 2012… …New York…
A few pages from my book, From Above, about atomic bomb survivors and firebombing survivors….
Only a couple hundred copies left from the first edition. There will not be another printing after these are sold. The remaining copies (outside of Japan) can be purchased directly from me or through PhotoEye.com (starting the end of March). From Above was just awarded a prize from the Japan Graphic Design Association. In Japan copies are available at Gallery EF or Amazon.com.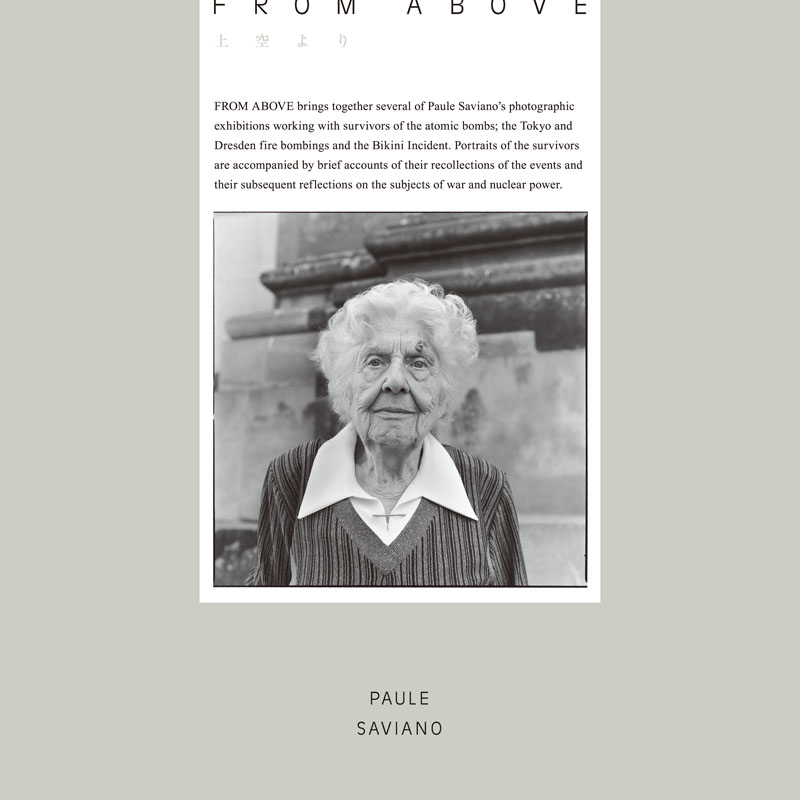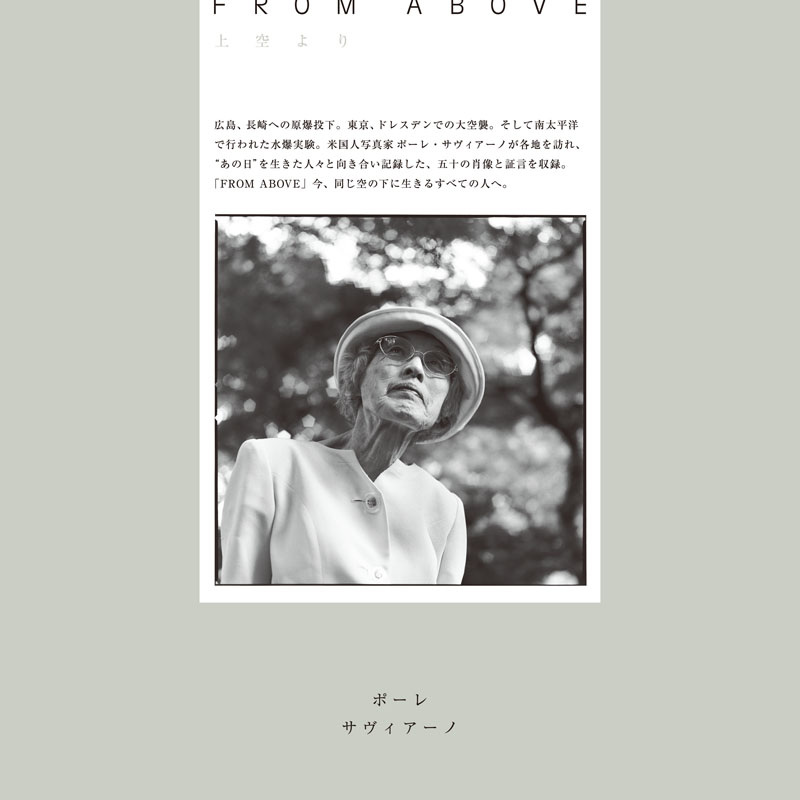 Press Release:
From Above 'With gratitude to life, I live my life as strongly as I can. And for the sake of people who were forced to end their lives at that moment, it is my role to make the world go around.'
These words, spoken by Mrs. Hisayo Yamashita, a survivor of the atomic bomb dropped on Hiroshima encapsulate the sentiments of many brought together in From Above by Paule Saviano. Recollections and portraits of survivors of both atomic bombs and the Bikini Incident are presented along with those who experienced the 1945 firebombings of Tokyo and Dresden in a volume which espouses a sincere narrative of peace.
The simplified beauty of the black and white photographs finds echoes in the tactile artistry of the imprinted minimalist cover design and chic reversible sleeve that record collectors will find joy in. Available in limited number, this first edition was duly rewarded by the Japan Graphic Design Association in February 2012.
Previously exhibited at several venues and museums in Japan and Germany, the continuation of the From Above project promises the possibility of future exhibitions.
The tangible time limit placed on photographing survivors of the WW II generation, along with continuing questions surrounding nuclear technology, assures the viewer of the necessity of this work.